Mission
Please download Flash Player
Teach, train, motivate and inspire youth to
"Achieve Straight A's in the School of Life!"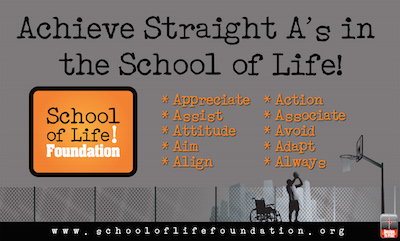 "The School of Life is entered by all,
and everyone must live it.
Those who realize their full potential
Achieve Straight A's while in it!"
The Curriculum
The workbook titled Learn to "School" your Toughest Opponent is the manual used for this training and enlightenment.
The book contains a 10 step formula on how to obtain success, peace, and happiness in the "School of Life". Each step is an "A" with a simple homework assignment. For example the first "A" is Appreciation. Learn how having gratitude in your life can impact you in many ways. Your homework to achieve this "A" is sending a thank you message to someone every week!
---
*quote from the book

Robert W. Woodruff, a prominent business leader of a former time, toured the United States giving a lecture which he entitled "A Capsule Course in Human Relations." In his message, he said that the two most important words in the English language are these: "Thank you."
Frequently expressed, the words "thank you" will cheer your spirit, broaden your friendships, brighten the world around you, and lift your life to a higher pathway. When you take the time to thank people for the things they do for you, they will often have a desire to repeat the kind word or deed. This helps to build synergy that grows with great power.
---
View Chapter 1
Click here for English
Click here for Spanish
Purchase the book
You can purchase the book Learn to "School" your Toughest Opponent ($10). This is the master workbook which contains all ten "A's" in the School of Life program. For each ($10) purchase donation a second workbook will be provided to a youth.
The Program
Orientation is provided to youth organizations as part of the Foundation's donation. The program is adaptable to any system and becomes an additional tool to use in building life skills. The most effective method is to have a mentor involved with the young person who is learning how to achieve Straight A's in Life. The mentor can be a teacher, coach, parent, program director, peer, or any other individual that has a positive influence in their lives.
Instructors from the School of Life Foundation are also available to share motivational messages with youth groups and other organizations. Please contact us for details.
---
Endorsements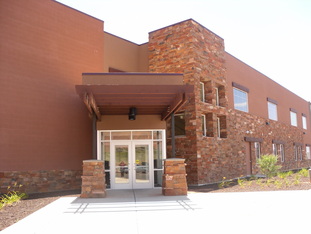 Kalynn B. Snow
Middle School Teacher
Vista Charter School
www.vistautah.com
"I am writing this letter in regards to Jack Rolfe and the School of Life Foundation. Jack came to our School Assembly last month and presented a worthwhile message to our students and faculty on facing their biggest fears and challenges. The School of Life inspires youth to hold strong to their values and principles. It also teaches individuals to dig a little deeper and work a little harder to achieve the person they want to be. I am a teacher of adolescent students. I feel that this message was especially helpful to those individuals that are facing much change in their lives. These seventh and eighth graders are at the pivotal age where they will make choices that will forever change their lives. The School of Life Foundation instills character building and life skills that will help these students find more confidence and happiness in their lives. Jack caught each student's attention by bringing up their peers and using them as part of the presentation. From sports to talent competitions, the students shared the fears and hurdles they had yet to overcome. He also showed a video clip of a football player and his coach. The message: you can achieve anything, if you believe it and have the right influences around you. I recommend all students, of any age to see this presentation. I left with a greater sense of self as I laughed and cried with the meaningful message of this powerful assembly!"
- Kalynn B. Snow
---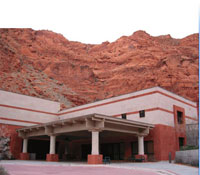 Bill Fowler
Principal
Tuacahn High School
wp.tuacahn.org
"Please allow this letter to serve as my enthusiastic endorsement of Jack Rolfe and the "School of Life Foundation" presentation as one of the finest motivational seminars our students have seen. The "schooling" of your toughest opponent calls for a self-check that every young person needs to objectively analyze their potential to succeed in life. Poignant video clips of incredible effort put you on the edge of your seat as a young man carries his burden beyond his own expectations. He becomes a catalyst for every single team mate to do more...to do better...and to take their goals beyond even what they thought possible. Mr. Rolfe has a wealth of experience and knowledge that our entire student body felt with his words and verbal skills. He understands young people and relates to them with energy, class and motivational expertise. Our students left the auditorium with an incredibly positive commitment to do more and to do better in all areas of life. They all committed to the concept of achieving Straight A's in the ten value categories that govern achievement and success. I strongly recommend Jack to any and all students and administrators who are looking for a program that is fast-moving, exciting, and can be taken into the heart of anyone who want to learn how to School Your Toughest Opponent."
- Bill Fowler
---
David Upton
Head Coach
Garden City High School
Girls Basketball
www.gckschools.com
"I believe that athletics is a great way to teach life skills to young men and women. These books and the program, School of Life, Learn to "School" Your Toughest Opponent, are a great addition to the skills we teach the kids on the court. Every winter we spend time with our players in the classroom covering the topics in this book and we have tremendous results from it, both on the court and off. Our kids really enjoy reading the material and the discussions that stem from it. Our kids have made great efforts to follow the principles outlined in the course. We are a better basketball team because of it and most importantly, we are helping young ladies ready themselves to make 'Straight A's In the School of Life'"
-David Upton
---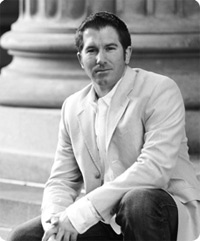 Jeremy Holm
American Bobsled Pilot
"The School of Life Foundation's Learn to "School" Your Toughest Opponent is a powerful set of principles and guidelines that can help every person, whether athlete or not, to improve their life and find greater happiness. I've often heard that life is compared to a game, and if that's true then it's a game we should all play to win. The School of Life Foundation is about being a champion in life, no matter where we might find ourselves in the game. I'm grateful to Jack Rolfe and his support team for developing this program and for helping me become a better athlete and person, on and off the ice."
-Jeremy Holm
---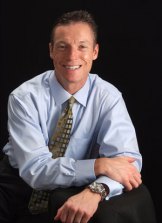 Pat Cavanaugh
Former University of Pittsburg basketball captain
CEO & Founder
CRONS -
Come Ready or Never Start
www.crons.com
"The School of Life Foundation workbook is very good. It is simple to follow, provides great advice and teaching opportunities. These materials are something all kids can benefit from."
-Pat Cavanaugh
---

Kristin K. Sheehan
Associate Director
Play Like A Champion Today
University of Notre Dame
www.playlikeachampion.org
Click here
to read endorsement letter as a pdf.
---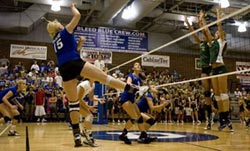 Stacy Leavitt
Head Coach
Dixie High School Girls Volleyball
www.dixiehigh.org
"Coaching this year has been more about teaching life than teaching volleyball. Our team is using the Learn to "School" Your Toughest Opponent workbooks and we are seeing success in improving the lives of young people."
- Stacy Leavitt
---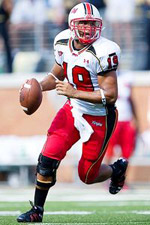 Jordan Steffy
Former University of Maryland football quarterback
President & Founder (Children Deserve a Chance Foundation)
www.childrendeserveachance.com
Member (2008 Allstate AFCA Good Works Team)
www.allstate.com
"We use the School of Life Foundation workbooks in several of our programs and appreciate their support."
- Jordan Steffy
---
Splendor Sargent
Vice President
BPW - St. George, Utah
Southwest Vision Center
"I would like to share how the School of Life Foundation has affected my life both at home and also at the office. Recently we expanded our building and staff. We struggled with personality types and the whole change was very hard. We have a few employees that have been with the company for a while and new people who were with their previous employer for a while. Mix the two and you get friction. I also have three kids at home. Two girls and a boy. Their ages are 16, 14 and 12. I was going through such a struggle. Dealing with the stress and the personality conflicts at work, teenage conflicts at home and also with my husband. It all seemed to be falling apart. I went to a Luncheon and The School of Life Foundation was there. I was so overcome with emotion; I felt that my Higher Power put them there just for me. I listened to their speech and thought that it is just what I need and it is just what our office and my kids need... to learn the "Straight A's in Life". I went up to Jeff and Jack after and thanked them for being there and asked for a few books so that I can take them home and back to the office. I did! Our family goes on road trips quiet often and I took the book with us. We read it as a family and did the assignments. I also introduced it to our staff and we incorporated it into our weekly staff meetings. We not only read it together but we did the assignments. It worked wonders for us and our relationships. People always comment to our Doctors about what a great staff we have and how lucky they are that we all are such a team! My children have made such an improvement that my 9th grader was just awarded "Most Improved Student of the Year!" The School of Life has changed my life immensely! Thank you so much for your great service to others!"
-Splendor Sargent
---
Joe Jamison
CTE Teacher
Carbon County Utah School District
"I used the Learn to "School" Your Toughest Opponent workbooks with my ninth grade students this past school year. Most of the students found the information to be uplifting toward improving themselves and their lives. As students clean out their portfolios at this year's end and decide what to throw away and what to keep, I see many of them retaining your little black book! I plan on using the system again next year. Where our school does nothing toward character education these pamphlets represent the only real, tangible form of character building the students will receive beyond that, which they will learn through sporting activities. Recent funding cutbacks across our state have taken much of the cream off the top of budgets making it a real challenge to pull a program together like this and it is the worst in the smaller school districts. Thank you for your wonderful contribution toward positively growing and building the youth by donating this program. The information that the School of Life Foundation offers is a vital part of what it will take to help turn around a decaying society."
-Joe Jamison
---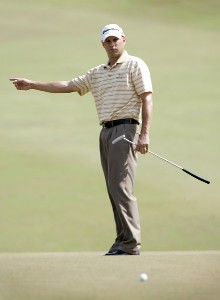 Brad Sutterfield
PGA Tour Golfer
"What a great tool for kids to use in today's challenging world. I wish I had this book when I was in High School! Read it, follow the guidelines and you can learn to "School your toughest opponent". Mr. Rolfe has used some great insight and techniques to help kids face their obstacles and overcome them. This book is definitely one to read over and over!"
-Brad Sutterfield
---
Jennifer Wallace
Outreach Manager
Michigan Education Trust
Michigan Department of Treasury
"As the Outreach Manager for Financial Aid Programs for the State of Michigan Bureau of Student Financial Services, I travel in excess of 3,000 miles a month. I have an opportunity to participate in many conferences and visit and speak to thousands of students and their parents each year.
In June 2008, I attended a Foster Care Youth Conference at Central Michigan University in Mount Pleasant, Michigan. The keynote speaker was a man named Jack Rolfe who was teaching the students how to "Learn to School Your Toughest Opponent". I was in awe as several hundred students as well as myself were moved and touched by this dynamic speaker. It was for me what Oprah would refer to as an "aha" moment as I was taught how to Achieve Straight A's in the School of Life.
I will never forget how one of the foster care youth came over and asked me if I thought it was possible for them to go over and talk to the speaker. I assured the young lady that I was certain that it would be no problem at all and urged her to go and ask her questions. Mr. Rolfe had stepped out of the auditorium for a moment but his daughter was there and engaged the student until her father returned. I will never forget the compassion and caring that Mr. Rolfe and his daughter provided for this young lady as long as I live. It was an amazing thing to watch.
He then came over to my table and asked me what I do and I shared with him how I do outreach and help kids find money to go to college. I then dared to ask him if it would be possible for him to share with me one of the precious Learn to "School" Your Toughest Opponent booklets that he had shared with the foster care youth.
That meeting with Jack was life changing for me. I learned so much from him in such a short amount of time that it was mind boggling. I work with a group of students in Detroit Public Schools who are Wade McCree Scholars and I asked Jack if he would be willing to come and speak to them and their parents. He agreed to come at no expense to the School District; and the kids and their families are still talking about his presentation.
I was working with some young men and women who are enrolled in a fire cadet program and asked Jack if the foundation could share some booklets for me to use with these young people. I went through all of the A's with these cadets and they said it was the most inspirational part of their summer program.
Although, by no means, was I as good as Jack, I have incorporated what I learned from him into everything that I do when I am trying to impact on the lives of children and their families. I even share the A's with my colleagues as an important lesson to learn and incorporate into what we do. This program really makes a difference.
Bravo, to the School of Life Foundation and Jack and Lexie Rolfe for what you do. Believe me when I tell you that you are truly a national treasure. Thanks so much for all you do. In addition, I have made new friends for life."
-Jennifer Wallace
Click here for this endorsement on letterhead.
---
Gil Agnes Tampoa
Director - VETEC Foundation
Baguio City, Philippines
"A note from this side of the world to say how much our schools appreciate the School of Life Foundation's donation. We use the workbooks and curriculum with street kids taken into our program. The system works very well in helping these young people. We use the books on a continual basis."
-Gil Agnes Tampoa
---
Leanne Pope
Educator
"I read your book and I am hooked! So well written! You compiled these wonderful lessons in such a way that it was neither too long nor too short. I have read a number of "self help" books and they are often long winded. But, if too brief, a reader doesn't have enough support. Your book's length and format make it easy to reread for a review. The quotes you selected are precious nuggets of wisdom that can be easily recalled. The 10 A's idea is a great mnemonic device....again making the key words more accessible. I often use this type of mnemonic as a teacher (and student)."
-Leanne Pope
---
Ivan Parmakov
High School Student
Blagoevgrad, Bulgaria
"I really like the Learn to "School" Your Toughest Opponent workbook. It is great. I gave copies of the book to my friends and they find it real exciting. In reading the book I enjoy it because it's so real. The examples given in the book are very good and everyone can learn from them."
-Ivan Parmakov
---
Shelly Flake
Teacher
Character Education Class
Millcreek High School
mhs.washk12.org
"Thanks to a generous donation, I was able to share the "Learn to School Your Toughest Opponent" booklets with one hundred and fifty business teachers at the annual Utah Business Summer Conference held recently in Syracuse, Utah. The teachers were excited to get a fabulous resource to help teach character and ethics to their students in conjunction with their business curriculum. I also shared an outline and homework schedule of the assignments that go along with each chapter of the book. I have also created a one page quiz that reviews and summarizes the basic concepts of the ten step program.
As a teacher in an alternative high school, I have incorporated the 'Straight A's In the School of Life' into a teacher advisory class that I teach every day. The students are even able to earn extra credit for completing the homework assignments, writing in a journal, and taking the quiz at the completion. This credit is used to help them get back on track and move closer to their goal of obtaining a high school diploma. The "School of Life" program is very popular with administrators, teachers, and most importantly students! I am most grateful for the personal success that applying the ten principals in my own life has created. Thank you Jack Rolfe!"
-Shelly Flake
---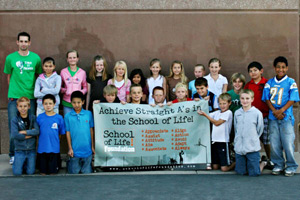 Jerome Jones
4th Grade Teacher
Little Valley Elementary School - St. George, Utah
"My class used the workbook 'Learn to 'School' Your Toughest Opponent' during the 2007/2008 school year to help the students learn how to 'Achieve Straight A's in the School of Life.' The children had fun with the program while improving their commitment to good life skills. I would recommend this program to other teachers and parents who have a desire to help their students/children to grow strong in life."
-Jerome Jones
---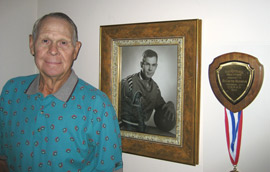 Clayton F. Wilkinson
Basketball Hall of Famer
University of Iowa
Clayton F. Wilkinson was recruited by the University of Iowa to play basketball in 1944. He helped the Hawkeyes win their first Big Ten championship in two decades and made the All-Big Ten that year. Clayton practiced dentistry for 41 years in Salt Lake City, Utah and is now retired.
"It is important to discipline yourself and I have found that the School of Life Foundation's Learn to "School" Your Toughest Opponent workbook is an excellent learning tool to help you get back on track with life. Jack W. Rolfe, President of the Foundation, has created a wonderful book on how to "Achieve Straight A's in the School of Life." I endorse the contents of this book and what it will do for an individual."
-Clayton F. Wilkinson, D.D.S.
---
Thomas (Andy) Stokes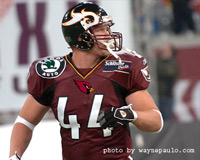 Professional Arena Football Player
New York Dragons
"The School of Life Foundation is a great program to get anyone, young or old, on the right track in life. I fully support the foundation's goals and mission. Jack Rolfe's book 'Learn to School Your Toughest Opponent' is one of the greatest tools I have ever come across to help put youth onto the path of success in life. I am excited to be a part of the work being done here with the youth and am proud to have a place in helping this foundation progress and put our youth onto a path of success."
-Thomas (Andy) Stokes
---
Jordan Adams
Canadian Women's National Basketball Player
Former WNBA Player

"The School Of Life Foundation is a great program to get the youth focused on becoming good people and not just on being good athletes, scholars, etc. I am a huge supporter of this foundation and will continue my support to get this information out to as many young people as I can. I hope that this foundation can create amazing individuals who will someday be mentors for the young people who will follow them!"
-Jordan Adams
---

Randi Guerisoli
Valedictorian - Dixie State College (2007)
1st Team All-State Softball Player - Dixie High School
"Jack Rolfe's book -Learn To 'School' Your Toughest Opponent- was an easy-to-read inspiring book that once I picked it up I didn't put it down until I was finished! His book has inspired me to follow one of my dreams and write a motivational book myself. I really enjoyed how the book had places in it where you can write your goals and how you're going to apply the principles of the book to your life. I think that individuals at every age of life can learn and grow from reading this book."
-Randi Guerisoli
---
Tawni Binggeli
Student (2007)
Millcreek High School
Focus Center
"I had to read 'Learn to School Your Toughest Opponent' for a school project, but by the time I was half-way through the book, it wasn't that I had to read it-I actually wanted to keep reading. Amazing I know. What teenager actually wants to read something their teacher assigns them to read?! I was thinking the same thing, but what Mr. Rolfe was saying in this book changed my opinion on a lot of things. Now I don't look at everyday like 'what do I have to do today,' but now I look at everyday like 'what can I do today?'
It's funny because after finishing the book I called up my two best friends to tell them about it. I told them about how 'Life is 10% what happens to you and 90% how you react to it,' and how little things like saying 'Thank You' actually do make a difference. I even told them I wanted them to read it so we could work on it together.
I was surprised to find that the things written in this book actually did make an impact on my life-and I think anyone who reads it will find that it will make an impact, little or big, in their life, too.
So…I'd like to say 'Thank You' Mr. Rolfe for helping change my life, and I hope everyone chooses to read this and change their lives, too."
-Tawni Binggeli
---
Denise DeGasser
Parent of Student (2007)
Millcreek High School
Focus Center
"When my daughter Tawni was placed at Millcreek High School to do packets, which is a type of home schooling, she was given the book 'Learn to School Your Toughest Opponent.' This would be part of her homework.
Reading through the book myself, I was excited to see the valuable lessons contained in its pages. This book encourages and challenges the reader to make positive goals, keep a positive attitude, and be a better person in small ways that will make a big difference-not only in the life of the reader, but also in the lives of the people with whom he or she comes in contact.
I especially like the way the book reinforces the principles and ideals that I've tried to teach my children…because as anyone who has ever parented a teenager, or remembers what it was like to be a teenager-sometimes when what you've been saying to them comes to their attention from another source, they will often times not only listen to, but also follow the advice.
I've recently noticed my daughter making goals, writing them down, and really putting forth an effort to achieve those goals. Her attitude is changing into a more positive and goal-oriented energy…and it shows!! It is wonderful for me to see her grow in this way.
I believe this book is a valuable tool to help guide our youth toward a path of great success and contentment throughout their entire lives, while also making a positive impact on those around them.
Life is a grand and challenging adventure. Having the tools to succeed in this adventure…priceless!!
I'm grateful to Jack for writing this book, and I encourage everyone to read it, pass it on to someone you love, and change the world, one person at a time!!!"
-Denise DeGasser
---
Lynn Madsen
Teacher
Millcreek High School
Focus Center
mhs.washk12.org
"-Straight A's in Life- is a wonderful formula that helps build a foundation for all students. Kids from dysfunctional backgrounds are changing their thinking and realize they have the power to improve and re-shape their lives thanks to these 10 simple rules. I recommend this book to any youth or adult who is striving to become a better student, citizen and person."
-Lynn Madsen
---
Madison Brown
Student Body President (2007-2008)
Snow Canyon High School
scwarrior.net
"The book 'Learn to School Your Toughest Opponent' is an amazing book with an inspiring message. I love how simple and profound the ideas are and how easily they can help change my life. As Student Body President I have decided that this is a program that could help students at my school. I am currently trying to implement these principles and am very excited to see where this program can take my life and the lives of all the students at Snow Canyon High School."
-Madison Brown
---
Jan Presley
Seminar Facilitator
"The -Straight A's- is a great platform for beginning the wonderful, lifelong journey of personal inquiry and growth."
-Jan Presley